With today's modern technology and slick marketing campaigns choosing a builder for your project should be easier, right?….. Hmmm let's look at some of the plusses and minuses. The McDonald's culture and the need for instant gratification or "taking the hassle out" has changed the way we build homes today.  The building of your new home is an expensive and complex process. Mistakes, oversights and cutting corners can lea to budget blowouts and disputes.
 Builders today tend to fall into three main categories?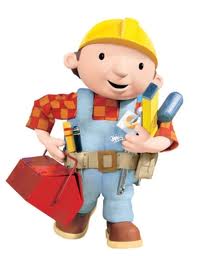 Project Builder

Kit Homes


Traditional  or "Contract" Builder
Project Builders:
These tend to be larger organizations relying on high volumes and an army of subcontracted trades and labour. Ironically one does not necessarily need to be a  "carpenter" or tradesman to form a building company.
The design process in project homes tends to be limited and claims of "proven" designs should be taken with a grain of salt as each site has its own challenges and solutions.  Repetition benefits the builder not the home owner.
Things to consider when looking at Project Builders:
All materials may not be included in the price and "extras" may be required

The price advertised is often a  "Base Price" and does not reflect the true cost of construction.

Requests for changes often come with high charges.

Due to copyright restrictions you are unable to get comparative quotes for the same design.

Hidden "fees" such as  commissions paid to sales people, design fees and drafting. These all need to be paid and are a normal cost of a building project. Just like concrete.

Construction is carried out by a team of sub-contractors overseen by a supervisor.
A large project home builder who is flexible and willing to build from a design supplied by you should not be discounted.
 2. Kit Home Suppliers:
Having all the materials and PC items supplied and you organize the actual construction can be beneficial if you have the time and a certain degree of knowledge and experience in the construction industry.
While the prices may appear to be great there are many components of the construction that may not be included. Such as slab and footings, plumbing, retaining walls and finishing such as floor coverings and painting.
The price to supply materials tends to be around 50% of the price of a finished home and in the end this usually reflects the "true cost" of building a home.
Some kit home suppliers are nothing more than marketing companies with no experience in the Building Industry. In Queensland it is a requirement that suppliers of Kit Homes be licensed with the QBCC.
If it seems too good to be true then it probably is…………
3.  Contract Builder
The role of the "traditional" builder has changed over the years with the majority of new homes being built by the big project builders and in fact many consumers contact a builder first before they even have a plan and ask "how much does it cost?".
The best way to source builders is to have the project designed, documented with complete engineering and material specifications, and have various builders Tender for the project. Probably three or four maximum. In today's competitive market this will undoubtedly give the best indication of the "True Cost" of construction.
Builders are trained to build and a builder claiming that he can save money by designing himself can reduce the design quality of the home.
 The Safest way to engage in a building  contract is to have a third-party involved to supervise construction. This can be an Architect, Building Designer or a Project Manager. This way there is always total transparency at every stage and neither the client nor the builder can be seen to make false claims for payments and there is less chance of disputes.
So How Much Does it Cost??    
Money in YOUR Pocket
I recently had a client about to purchase a sloping block of land and they were trying to work out how much the house would cost to build on such a site before even starting the design process…"How much is your budget for the home?" I asked.  "$400 000" was the client's  response. "Well your new home will cost "$400 000".  Now we just need to design the home to suit  the budget.
 Many consumers relate divide the size of the house by the "stated" price being advertised in the paper or real estate brochure and believe that this is the True Cost.  When nothing can be farther from the truth.
The cost of building a home can vary immensely due to factors such as:
Location.

Site conditions ie sloping or flat

Soil type

Materials

Complexity of the design.  ie Non standard sized windows can increase cost.

Size.  A smaller home is more expensive per square meter than a large home.

Unforseen site conditions, such as rock or underground streams.

Upgrading PC items such as floor coverings and appliances.
Working with a skilled designer with complete and thorough documentation, sourcing a reputable builder through a Tender process and ensuring that your project is well-managed from start to finish will always ensure you get the best VALUE for money.
Disasters, disputes and extra costs always result from consumers who attempt to cut corners in an attempt to save a few dollars. For the biggest and most complex investment you will ever make why would you hire the cheapest and least qualified people in your team?………..
The average home now costs around the s.ame as a Ferrari or Lamborghini.Would you engage a motor mower  mechanic to service it and tune it??